Effective Job Search and Networking
How to Get Noticed, Get Interviews, Get Job Offers
Are you stuck in your job search? Are you frustrated that you haven't gotten more interviews or call-backs? Let me show you how to expand and target your job search to get results. One aspect is networking.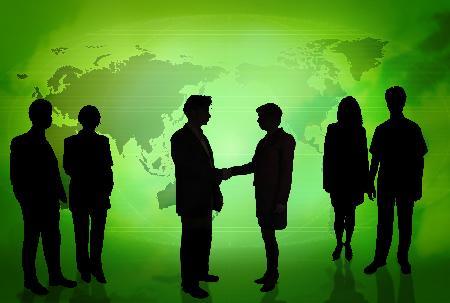 ONLINE Job Search and Networking
LinkedIn
Do you have a LinkedIn profile? It's a must-have these days. If you do have a profile, have you taken advantage of LinkedIn by building up your contact network, getting recommendations or joining groups? Do you use your network effectively, or do you hope a job will somehow find you?
Online Presence: Facebook, Twitter, Blogs, etc.
More and more companies are checking out the online profiles and presence of job candidates, from facebook to personal blogs. Be sure that what your prospective employer sees is positive, respectable and worthy of employment.
Monster, Monster, Monster
Monster.com is only the tip of the iceberg. Why not also try Craigslist.org, Indeed.com, or SimplyHired.com? Did you know that you can use linkedin.com and simplyhired.com together?
OFFLINE Job Search and Networking
Friends, Family, Former Coworkers, Barista
Don't keep your job search status a secret! No one can help you if they don't know you need help. Which is why you need a targeted elevator speech...
Elevator Speech
Be ready to promote yourself and let people know what you're looking for at any given moment. You never know when opportunities may come up. Practicing a short personal pitch ahead of time can give you the confidence and the polish to get your message out there.
Networking Groups
Building relationships through professional associations and networking groups can help you get information, advice, and maybe even job offers! And if you're shy and nervous about networking, let me know and we can work together to get you confident and ready to network!